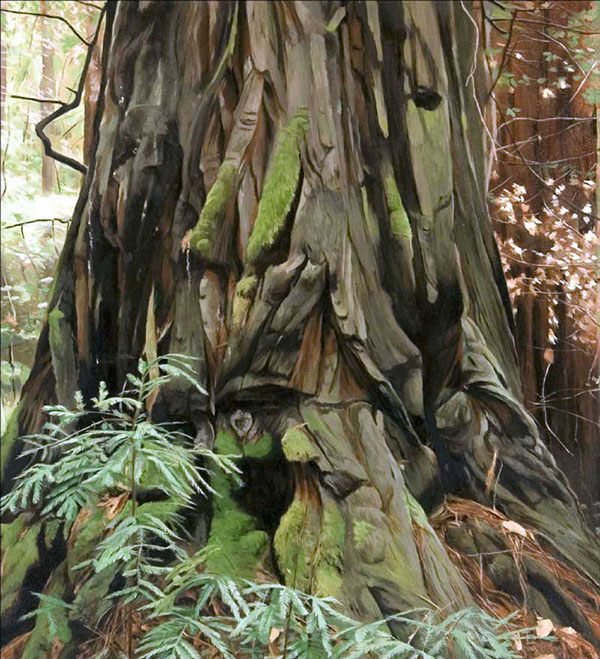 Sequoia, oil on canvas, 30" x 36"


Bio:
Tim grew up in Toronto and attended the Ontario College of Art (now OCAD University). There he studied drawing, painting, illustration, as well as other subjects such as film, creative writing and theatre arts.
He took part in the Florence Off-Campus Studies Program in 1980-1981 and graduated in 1984. He has spent many years as a painter of landscapes, and of animals, wildlife and of other related subjects.
Artist Statement:
Nature has been my primary source of inspiration for my art throught out my life. I have painted the Ontario landscape from the Georgian Bay region, Killarney, Algonquin Provincial Park and other locations in Ontario where the Group of Seven painted. These are iconic and spectacular places, with windswept pines and dramatic rocks that are emblematic of the Canadian landscape. I also paint wildlife subjects, such as birds, and other animals such as cows and sheep.
Tim Hough